Catch Me If You Can – Coming Soon
Are you ready to experience the exhilaration of a virtual race where every second counts? We are thrilled to announce the "Catch Me If You Can" event on MyWhoosh, starting soon. This race welcomes riders of all levels, offering an exciting opportunity to put your skills and teamwork to the test. Get ready for heart-pounding action, strategic racing, and the chance to win fantastic prizes.
EVENT FORMAT AND CONCEPT
The concept behind "Catch Me If You Can" is simple yet captivating. The race will take you on a ~28 km route filled with twists, turns, and challenges. The event features four categories, each starting approximately two minutes apart, intensifying the pursuit for victory. Weaker riders kick off first and stronger riders begin their pursuit later. The timings for each group are carefully calibrated to deliver a nail-biting finish, where every second counts. The objective is to be the first to cross the finish line at the end of the race. The real challenge lies in the coordination and teamwork within each group, as they strive to catch the group in front while evading the chasing pack behind them.
This dynamic setup ensures a thrilling competition that rewards both individual performance and collaborative efforts. So, gear up, prepare your strategy, and get ready to push your limits in this exhilarating virtual race. Women and men will race together for these races.
TIMINGS AND DAYS
We will be announcing the dates soon – stay tuned!
FAIR COMPETITION AND CATEGORY ALLOCATION
To ensure a level playing field, categories in the "Catch Me If You Can" event are determined by the rider's FTP (Functional Threshold Power) setting in the game. This automated allocation system guarantees that riders compete against others of similar abilities, promoting fair and exciting competition for all participants. Additionally, we analyze the results each week and make timing adjustments as necessary, providing an equal opportunity for everyone to showcase their skills and strive for victory.
EXCITING PRIZES FOR ALL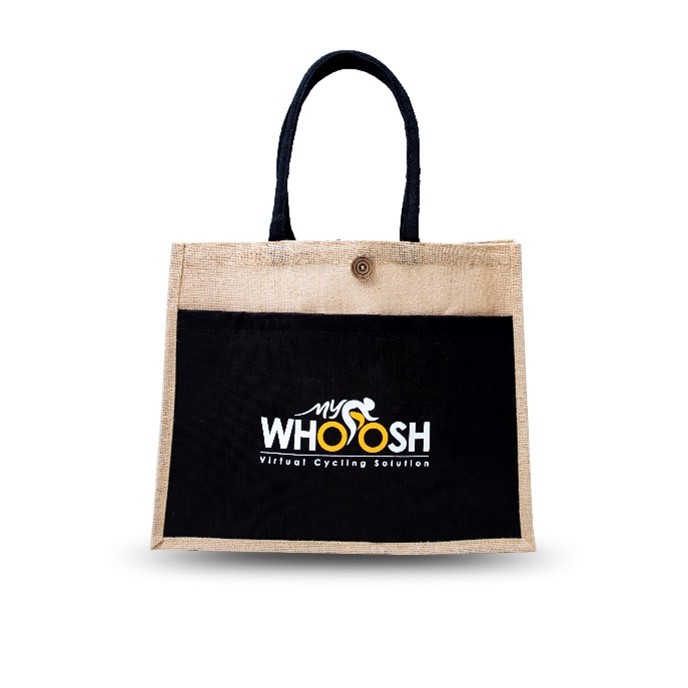 What's a race without the prospect of incredible rewards?
We celebrate the top three finishers overall, acknowledging their outstanding performances.
Additionally, we honor the first finisher in each category, highlighting their exceptional skills within their respective groups.
As a token of appreciation, all winners will receive a coveted MyWhoosh goodie bag, filled with exclusive merchandise. The rewards serve as a testament to the dedication and determination exhibited by our participants
HOW TO JOIN
Unlike our other premium racing events, Catch Me If You Can races does not require prior registration or dual recording. You can just open up MyWhoosh, check out the UPCOMING EVENTS section on the left side of the home-screen, select Catch Me If You Can and tap on PARTICIPATE. Keep in mind that the races will only be visible a few hours prior to start time!
RESULTS
(Results will be published here after the end of each stage)
COURSE: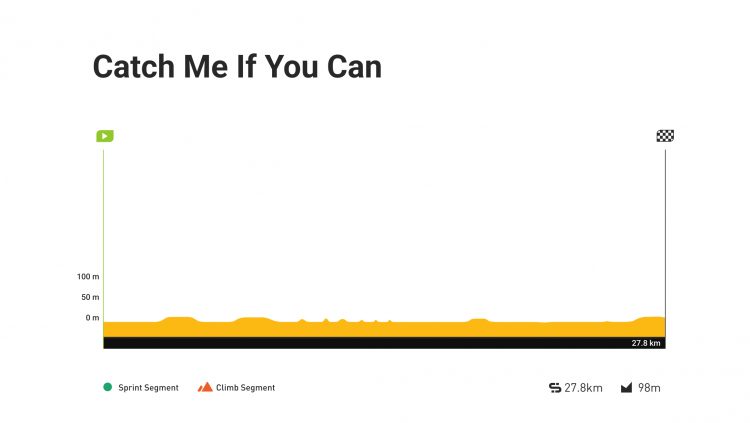 The "Catch Me If You Can" virtual race on MyWhoosh is an invitation to cyclists of all levels to embrace the thrill of competitive cycling in a virtual setting. With its unique format, strategic racing, and fantastic rewards, this event promises an adrenaline rush like no other. So, gear up, join the community, and let your passion for cycling soar as you embark on an extraordinary journey towards victory.