Update 3.4.0: Check out the latest additions to MyWhoosh!
We have been quite busy at the MyWhoosh HQ these last few weeks – in the midst of the bustling Tour De France excitement, we've been hard at work getting some thrilling new updates and enhancements ready for you. Get ready to discover the latest and most exciting additions to MyWhoosh. Keep reading to stay ahead of the curve!
BELGIUM
Our brand-new Belgium world is out! Packed full of routes which reflect the dynamic cycling paths in the region, Belgium is the fifth world to be launched in MyWhoosh, joining Arabia, Australia, Colombia, and Alula to bring out total rideable distance to 982km. And what better place to mark our first expansion into Europe? Loved by professionals and amateurs alike, Belgium is one of the best regions in the world for improving endurance and boosting fitness levels. Race across the old, cobbled roads of Brussels and Bruges, or up the heart-pounding climbs of Flanders to experience the picturesque views over the Belgian countryside. The choice is yours!
Head to MyWhoosh to take your first ride in Belgium.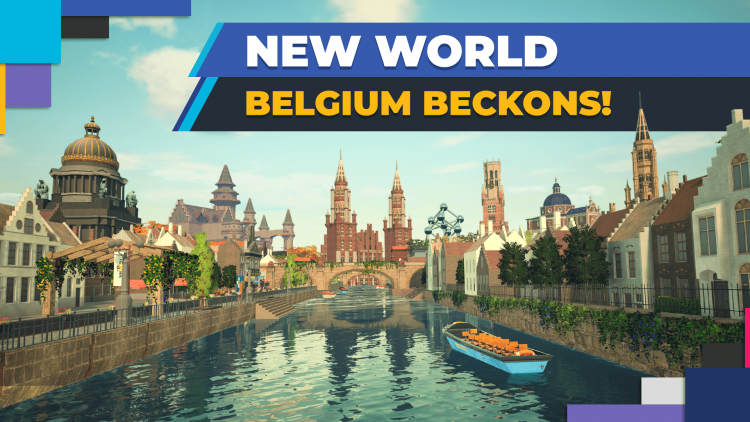 STEERING
Drafting is a great way to preserve some energy before a final sprint, but if you're riding up front, it can be frustrating to be the one putting in all the effort. So, we decided to update our steering capabilities. Our new on-screen steering buttons will help you perform tactical breakaway maneuvers to cut the stream from the riders drafting behind or break out from the peloton. This  reduces the chances of riders being able to rely on the drafting advantage for too long.
These buttons are available to all riders during any event or freeride.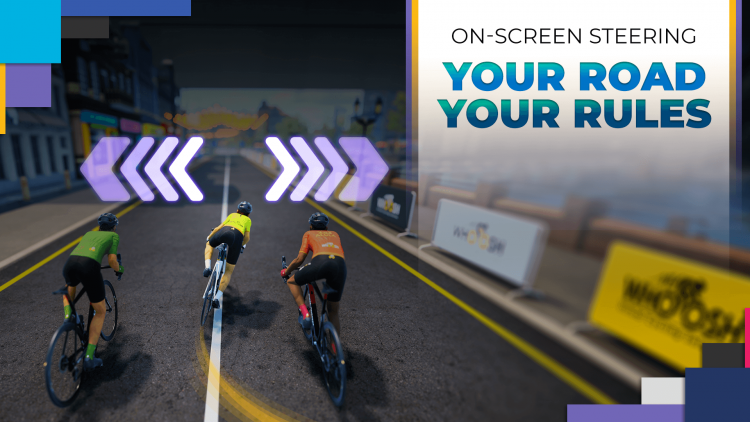 EVENT LEADER BEACON
Knowing the pace of the ride leader is crucial to understanding where you can improve your technique and endurance. The new event leader beacon will highlight the leader, so you can see when you need to be ramping up the pace or conserving your energy. The event leader beacon will only be available in social rides and organized events, not during races.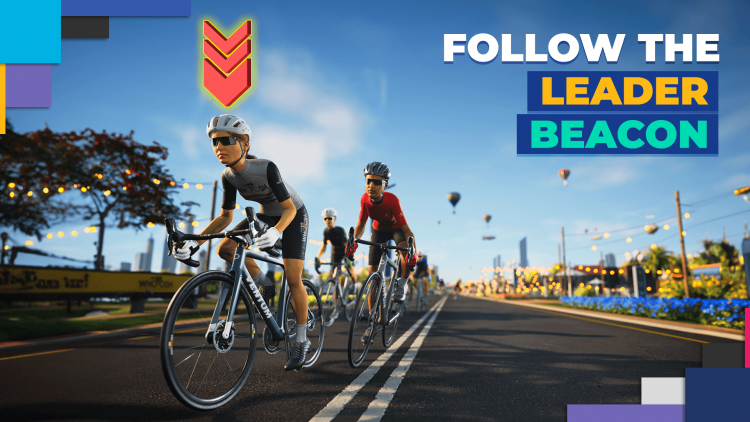 GROUP WORKOUTS IN EVENTS
Ready for an exciting new challenge? With Group Workouts now available in Events, we're introducing yet another way to ride with friends, and make new ones. The aim here is to bring together riders of all levels and capabilities, no matter what their FTP is, to complete a random workout. Groups will be made up of riders who are all meeting their respective target power.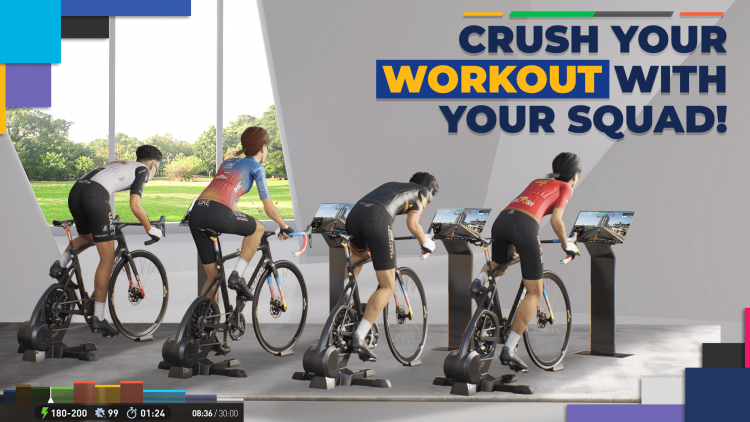 IMPROVED CROWD DYNAMICS:
We're sure you've all experienced the power of a roaring crowd to raise you out of a slump and drive you toward the finish line. A good crowd can absolutely make or break the atmosphere of a race, so we wanted to bring that energy into the app, and make our spectators even more dynamic. Where before, crowds would simply face in one direction, they will now turn to look and cheer at the rider, tracking them as they pedal past.
See how far the crowd can take you by trying out any of our races or events soon.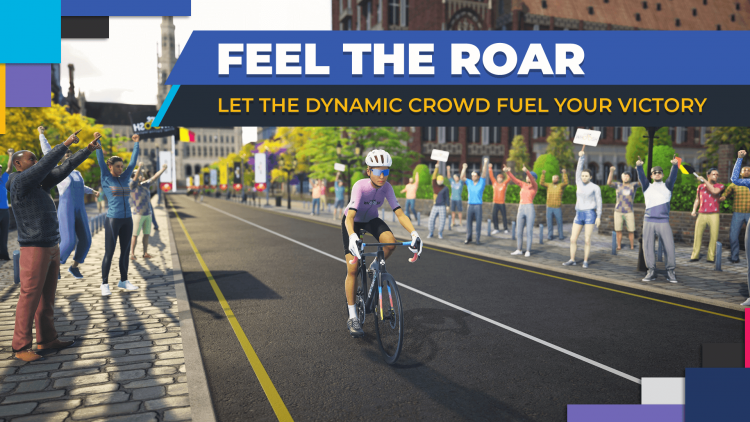 NEW GARAGE ITEMS
Introducing the latest additions to our in-game garage:
Look 785 Chameleon bike, a masterpiece of technology and aerodynamics, combining premium stiffness and comfort
Look 795 Blade bike, offering top-notch performance and aerodynamics in a lightweight package, perfect for conquering climbs
Corima MCC DX 47mm wheelset, delivering fast climbing and optimal stiffness for improved performance
Corima Essentia 40 wheelset, the ultimate all-road wheel designed for comfort and control on any terrain
Ventum X WYNRepub Rose Color Jersey and Ventum X WYNRepub Sage Color Jersey, representing style and performance in equal measure.
Upgrade your cycling experience with these cutting-edge additions to our lineup!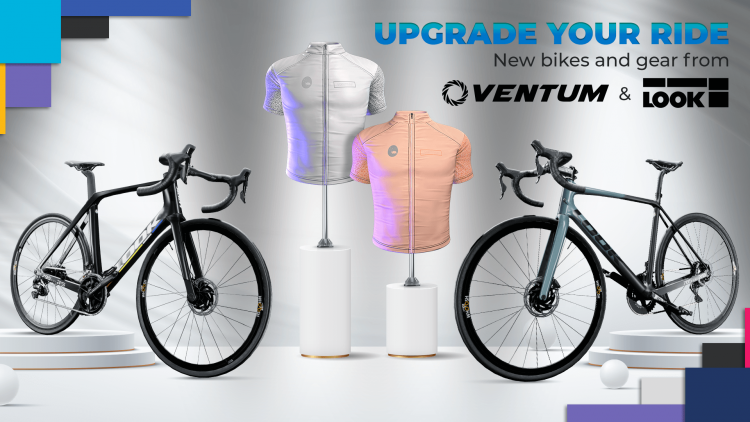 POWER PASSPORT TEST
Unlock your cycling potential with the revolutionary MyWhoosh Power Passport test! Unlike traditional FTP testing, this unique assessment goes beyond one-dimensional measures, evaluating multiple aspects of your fitness. By completing 5 intervals targeting different energy systems – 2 x 6 seconds, 30 seconds, 3 minutes, and 12 minutes – you'll gain a comprehensive understanding of your Anaerobic Glycolytic, VO2max, and FTP capacities. Armed with these insights, you can personalize your training, maximize your performance, and take your cycling to new heights. Don't settle for one-dimensional assessments; discover the power of the MyWhoosh Power Passport test and unleash your true potential on the bike!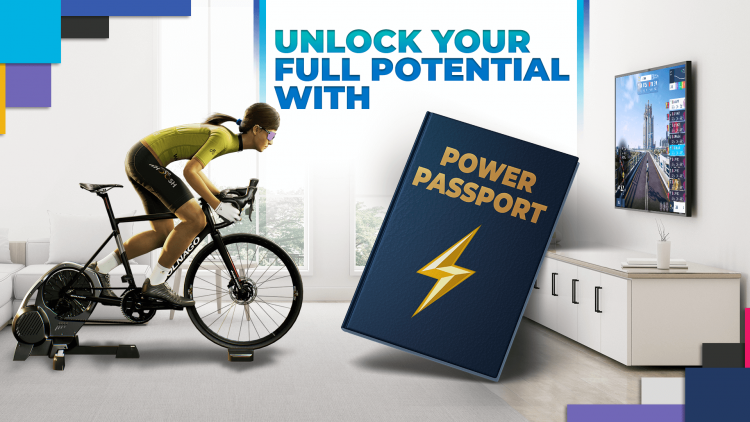 IMPROVING THE DAY-TO-DAY EXPERIENCE
We thought it was time for a little makeover. No, we're not collaborating with Barbie, in fact, quite the opposite. We know some of our colors are quite bold and eye-catching, but we wanted to tone this down a little bit – strip back the layers to showcase our more authentic selves and demonstrate just how strong our platform really is. We're focusing on creating more realistic visuals, enabling more seamless transitions between segments, and creating easier routes to accurate and relevant data for all our users.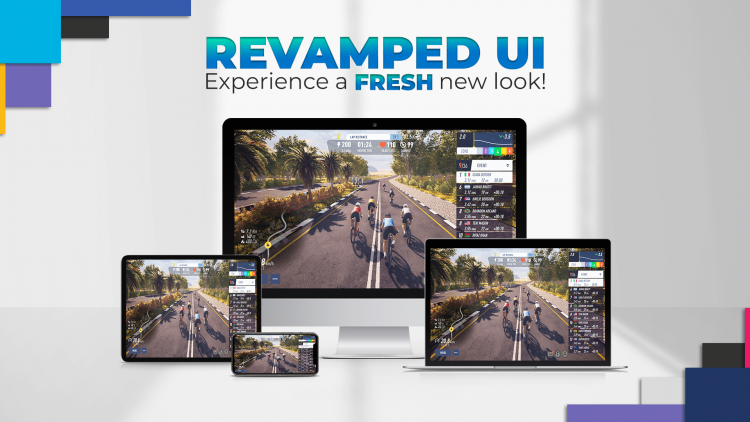 See which changes you can spot, over on MyWhoosh.