We Bring To You An All-New World – Australia!
We have launched the latest addition to the MyWhoosh world – Australia. Based off the Wollongong city, an iconic cycling destination, Australia gives our riders a new opportunity to challenge themselves.
The beautiful city of Wollongong brings together scenic city landscapes and some climbs, making it a favorite for Australian cyclists. Keeping in mind the vibrant cycling culture of Australia coupled with an influx of Australian riders in MyWhoosh, we decided to bring Wollongong to the virtual world with ultra-realistic graphics, so that our riders can ride and race this beautiful route from the comfort of their home. To top it off, you can experience Australia in all its glory, at day or at night!
THE ROUTES
The main loop has been adapted to create two other shorter routes, allowing riders to hit top speeds along the coastal flats and challenges climbers to push out high watts in the hills.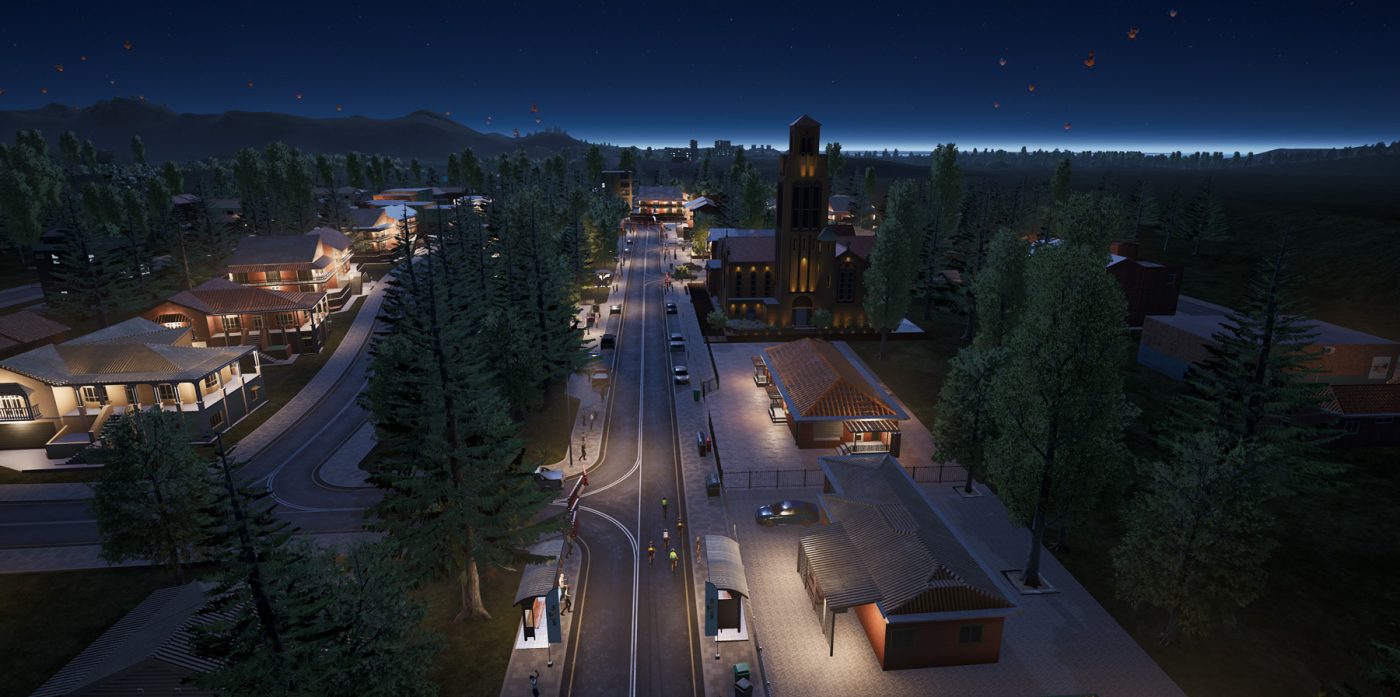 Route 1: Wollongong City
Designed for the rider who is hungry for a challenge. From the coast to the city, and up the escarpment, this is the main and longest route on the map, providing the full Wollongong experience.
Total Route Distance: 16.71 KM
Total Elevation Gain: 234m
Peak Point: 106m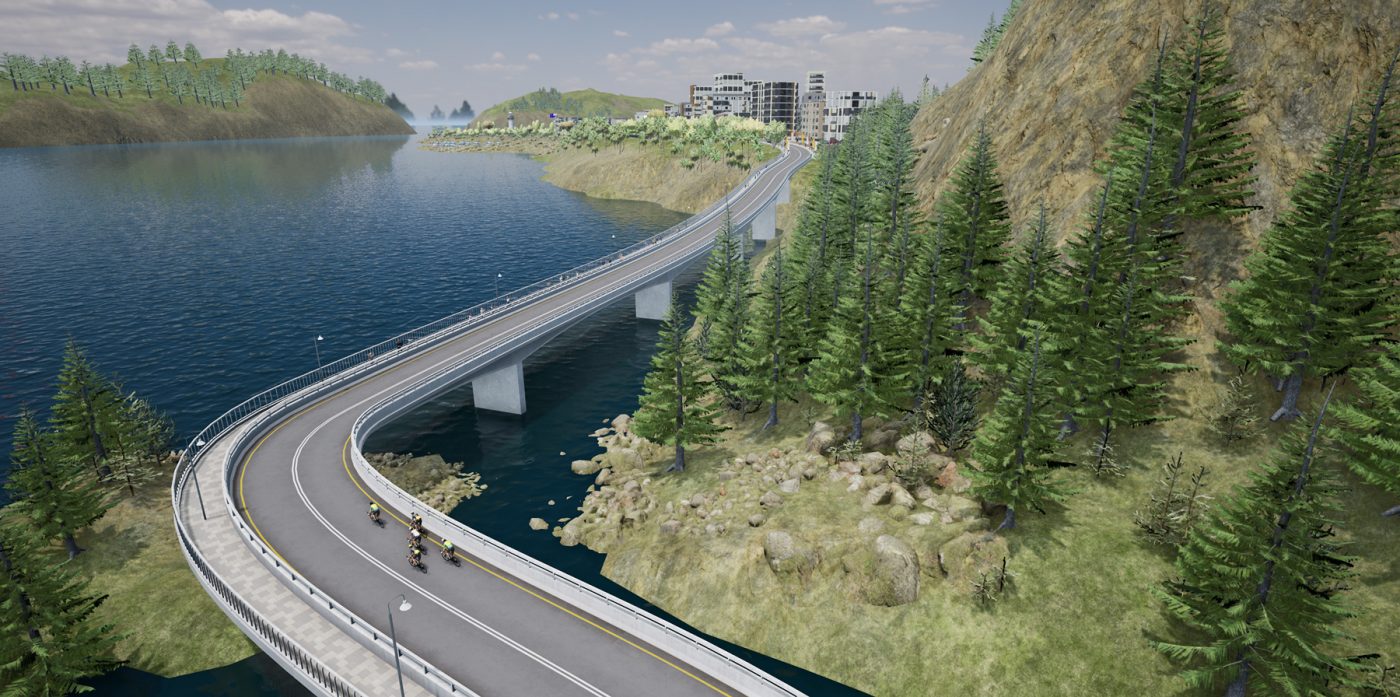 Route 2: Wollongong City Beach
Designed for those days when riders want to race on the flats, this variant of the loop will challenge those hunting for their next top speed.
Total Route Distance: 9.44 KM
Total Elevation Gain: 76M
Peak Point: 19m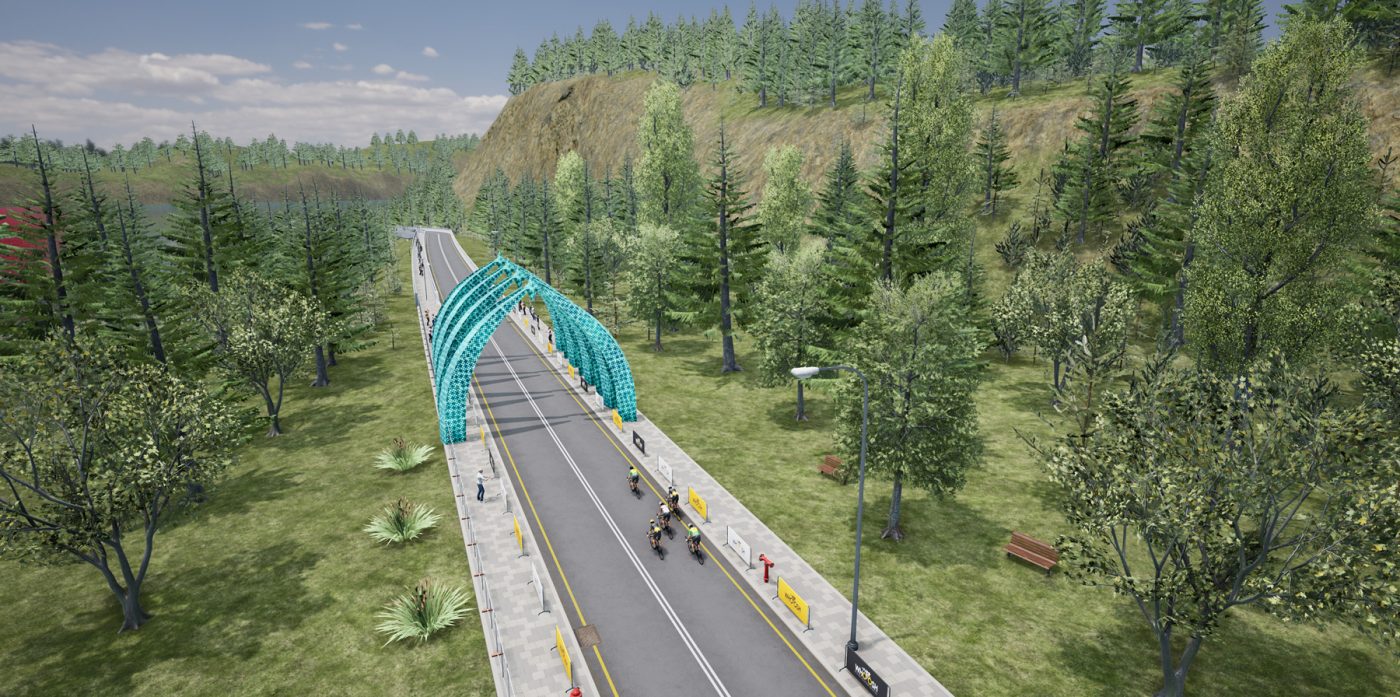 Route 3: Wollongong Mount Pleasant
Designed with the elevation seeker in mind, this variant of the route is all about the climb. But remember, what goes up, must come down!
Total Route Distance: 9.05 KM
Total Elevation Gain: 161m
Peak Point: 106m
SO, WHICH EVENTS WILL BE ON THE ALL-NEW AUSTRALIA ROUTE?
During September, you will be seeng an Aussie takeover of MyWhoosh events!
MyBunch Rides
Every 2 hours, our MyBunch rides will use the new Australia course – ride at your own pace across Wollongong!
HQ Racing
One HQ Race each day will use the Australia course – join in the easy pace or fast pace!
Beta Racing
One Beta Race each day will also the latest Aussie course – you get to test racing and give your feedbacl
Tune Up Tuesdays
You will be able to ride across the magnificient Australian landscape in the grand finale of the Tune Up Tuesday race of the month!
Social Rides
All social rides will now be in Australia!
Weekend Rides
Enjoy your weekends with one weekend ride in the latest Australian world!
MyWhoosh's free-to-use platform makes races, workouts, and social rides available to everyone, via Android, iOS, and Windows. Those looking to experience what MyWhoosh's Wollongong has to offer can also participate in the community building weekly Australia social ride, can race on Oceania time when joining the midweek race series 'Tune-up Tuesday' and compete with bots in the all-new Australia jersey on, designed exclusively for MyWhoosh!
ARE YOU READY, AUSTRALIA?