An interview with Dr. Iñigo San-Millán
UAE Team Emirates Director of Performance shares indoor cycling insights
Dr. Iñigo San-Millán is faculty at the University of Colorado School of Medicine and the University of Colorado, in Colorado Springs, and he is currently the Director of Performance for Team UAE Emirates. Dr. San-Millán is one of the expert trainers who has been working with Tadej Pogačar over his meteoric rise to the top of professional cycling. Dr. San-Millán also collaborates with the other riders on UAE Team Emirates.
We discussed training, the benefits of using MyWhoosh to improve fitness, and what sport science technologies are at the forefront and will make the biggest impact in pro cycling.
Dr. Iñigo San-Millán developed the most effective cycling training plans, just like the ones used by two-time Tour de France winner Tadej Pogačar. If you want to #TRAINLIKETADEJ you will want to do these workouts.
Once you complete all three training sessions, you'll be eligible to win a complete MyWhoosh cycling kit!
What are the benefits of using MyWhoosh for training?
As you know, many people just ride for an hour or an hour-and-a-half as hard as they can, right? They do not have a pattern or they start doing sprints or intervals. But to train in the way Tadej does – I think it can benefit a lot of users.
The main structure of how Tadej works is there; it is built in. It is where you have your Zone-Two days or Zone-Four days, and a "Tadej Training Day" [#trainliketadej]. And you also can mix things up, So, the structure is there. You can identify your own training zones – if you have a lactate meter, you can do it. And if not, you can do more by "sensations," for example. However, the structure of the training zones, and in the training itself, is built into MyWhoosh.
How to substitute training by feel – or "sensation" – for lactate testing at home?
You can do the testing that you can do – for example, what your FTP is for 20, 30, 40 minutes, and have a good understanding of that. But I think that, from there, to conclude your different training zones, it is a little bit difficult. And I would suggest that you ask for some advice from someone with a little bit more experience.
What are training zones? How hard should each zone feel?
So, for example, there is what we call Zone One, which is Recovery Day. You should be able to talk (easily). That is your Zone One.
Zone Two, is the key training that unleashes the highest adaptations at the same level, and it's absolutely key for someone like Tadej and any other person whether you're an amateur cyclist or you are doing a Grand Fondo, without knowing your FTP or anything like that. You should be able to converse, but with difficulty.
In Zone Three, it is exceedingly difficult to maintain a conversation. It really takes a big effort and it is a transition before you begin to produce lactate.
In your Zone Four, you cannot have a conversation whatsoever. You know, you can just say a word or so, but it gets really hard, and you cannot maintain a conversation. That will be your FTP. "I cannot maintain a conversation, but I can do this for 15, 20, or 30 minutes." This is suffering, right?
Zone Five is right before you "blow up." You are going to feel like, "Oh my gosh, I cannot do this for more than two or three minutes. am going to blow up.' At Zone Five, you say, "There's no way I can do this for three or four minutes more."
And then you get to Zone Six, which is sprinting. And this is it, and you say, "This is a one-time sprint and I'm going to blow up within a minute."
Should I perform a lactate test to get corresponding heart rates and power output levels?
You should be able to do your own lactate test. But for those who do not want to spend about $300 on a lactate test, the built-in workouts are there for trying to define training zones.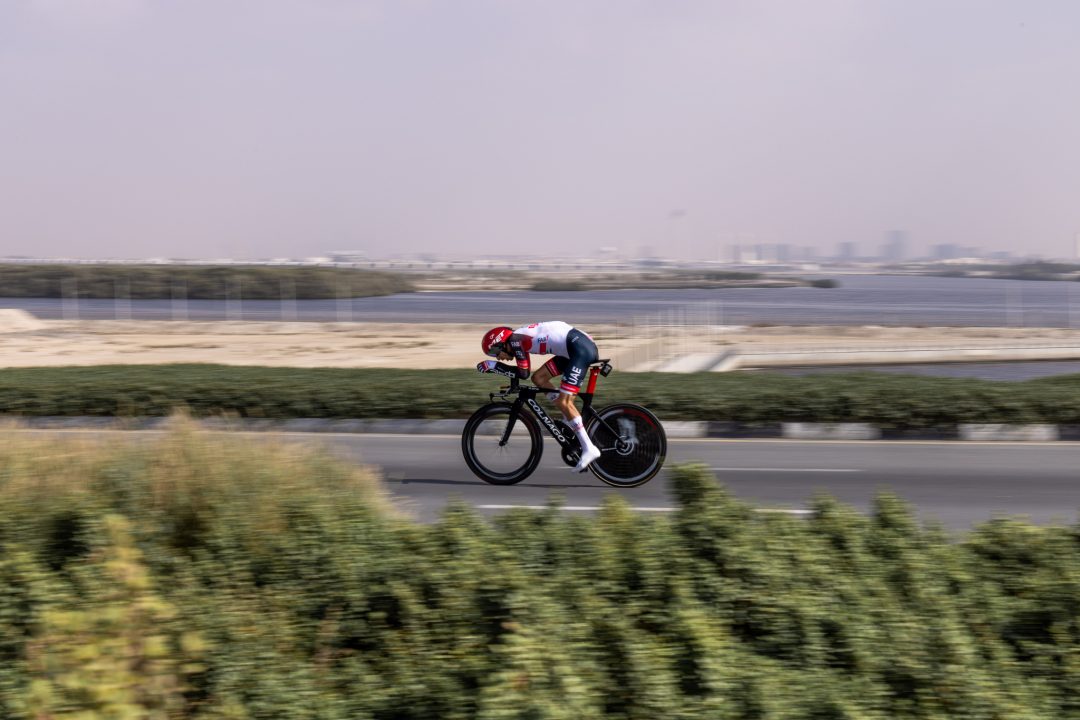 Are there considerations for riding in the heat?
You will notice if you are re not exercising in a well-ventilated place your heart rate is going to get higher. When you see that your heart rate gets up by more than seven, eight, or 10 beats per minute – that's hydration. So, it is a sign that you need to be more ventilated (to stay cool and decrease sweat loss). It is particularly important to do that. because there are significant differences in being ventilated or not.
What about considerations for riding at altitude?
People are coming to Boulder (Colorado, USA, elevation: 1,700meters) from sea level: up until about Zone Two, the physiological differences are not very noticeable. At higher exercise intensities, it will be 20, 30, or 40 watts less, so this is why you need to take that into account. Listening to your body … look at the power output that you have, which like in the case of high altitude might be lower, but the heart rate is going to be the same.
If you do not have a lactate meter you can listen to your body sensations; the difficulty breathing at Zone Four threshold might be about 20, 30, or 40 watts less at higher altitudes.
Or, similarly, if you come from a higher altitude and you go to sea level you will see that you are going to have 30 watts more – so this is why people go through altitude training.
How long does it take to acclimatize to altitude – such as an elevation of 1,620 meters – like Boulder, Colorado?
It takes a good three weeks to get adapted to the altitude and another three weeks for it to completely disappear.