Tune-Up Tuesday
Get ready to spice up your week with an exhilarating event that will take your cycling experience to new heights! We are excited to announce the return of Tune Up Tuesdays, powered by Ekoi. This time, we're taking it to the next level, making it bigger, better, and more fun than ever before. Break the monotony of your midweek routine and indulge in a series of races that will challenge your speed, strategy, and endurance. Tune Up Tuesday is not just about being the fastest; it's about earning points, winning exciting prizes, and having a blast along the way. Mark your calendars and get ready for an unforgettable cycling experience!
PREVIOUS RESULTS
Note: Overall points results for Tune Up Tuesday only includes users who have completed all 3 Tune Up Tuesday races
2023 RACE SCHEDULE
Tune Up Tuesdays will take place every month for three consecutive weeks during each month. The dates for September will be as follows:
SEPTEMBER 2023 SCHEDULE
STAGE 1 – 12.09.2023
STAGE 2 – 19.09.2023
STAGE 3 – 26.09.2023
There will be different timeslots every day so that riders around the world can choose a timing of their convenience to hop on their bikes. The timeslots for September will be as follows:
RACE 1 – 9 AM GMT
RACE 2 – 7 PM GMT
RACE 3 – 12 AM GMT (Wednesday)
EVENT FORMAT AND CONCEPT
At MyWhoosh, we value the feedback and suggestions of our riders. Based on your valuable input, we have created the Tune Up Tuesday Points Race series, a shorter and more fun version of our other races like Sunday Race Club. This race series is all about showcasing your speed and agility as you compete for the fastest segment times, all while aiming for a top finish position. At the same time, we understand that racing should also be fun and inclusive, so we have added in some random prizes for different positions in the race, ensuring that everyone has a chance to win something special. Tune Up Tuesday strikes the perfect balance between competition and enjoyment, making it an event you won't want to miss.
Tune Up Tuesday will feature thrilling stages, ranging from approximately 15-20km in length. These stages will be carefully crafted to provide a mix of challenges, including flat and fast segments, short and steep sections, and even thrilling climbs. Points will be awarded based on the fastest times through the segments, allowing you to choose your strategy. Will you go all out for the overall finish position, or will you focus on sprinting through the segments? The choice is yours, and the excitement is guaranteed.
There will be no categories, and women and men will race together for the Tune Up Tuesday races.
POINTS SCORE
The series will be points-based, with mid-route segments and finish positions contributing to the overall point tally. This tally will define the placing of the riders. This will be a fun race with not just the fastest or first winning prizes, but prizes distributed to random winners as well!
This scoring system ensures that every rider has the opportunity to achieve a result, regardless of their speed or position. We aim to create an inclusive and level playing field where riders of all abilities can participate and enjoy the thrill of competition.
All segments will have the same points. Also, the finish line positions for all three stages will carry the same points. Below are the points split: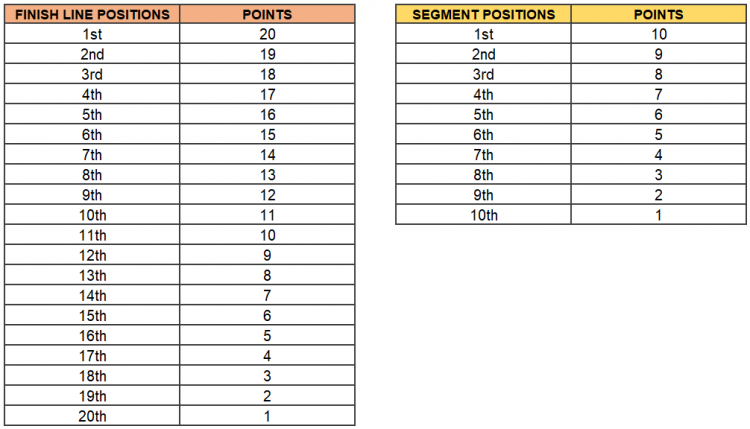 EXCITING PRIZES FOR ALL
Tune Up Tuesday, isn't just about podium finishes; it's about celebrating the unique achievements and experiences of our participants. We have added in some fun positions as well: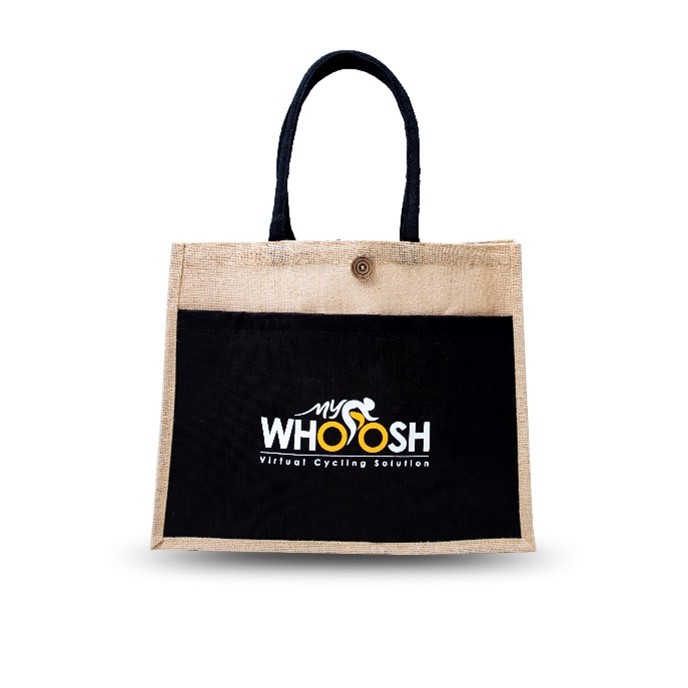 Top Points Scorer [Stage] – Awarded to the rider with the most points at end of each stage – Stage Wise
Speed Acer – Awarded to the fastest rider (first across finish line) at end of each stage – Stage Wise
Random Position Award – Awarded randomly at end of each stage every week to a position we will decide after the race! – Stage Wise
Top Points Scorer [Month] – Awarded to the rider with the most points at end of three stages – At the end of the month
NOTE:

If a user joins one stage at one timeslot, he/she has to join the rest of the stages on the same timeslot to qualify for the monthly leaderboard, for example, if you join Stage 1 at 9 am GMT, you have to join Stage 2 at 9 am GMT to ensure you qualify for the overall leaderboard 
The award winners will be receiving a MyWhoosh goodie bag, filled with exclusive MyWhoosh merchandise, with special prizes for some of the winners! Tune Up Tuesday is about celebrating every rider's journey and accomplishments, no matter where they stand.
HOW TO JOIN
Unlike our other premium racing events, Tune Up Tuesday does not require prior registration or dual recording. You can just open up MyWhoosh, check out the UPCOMING EVENTS section on the left side of the home-screen, select Tune Up Tuesday and tap on PARTICIPATE.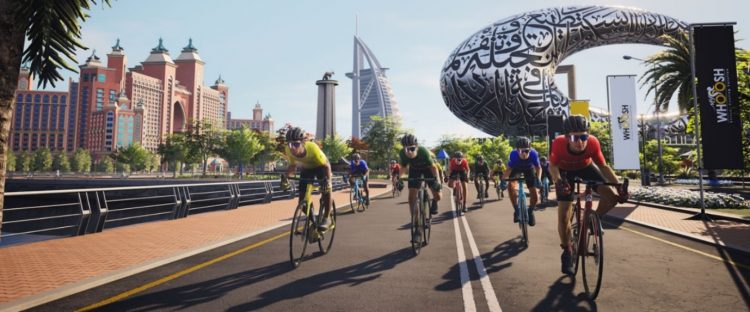 COURSES
STAGE 1 (12.09.2023)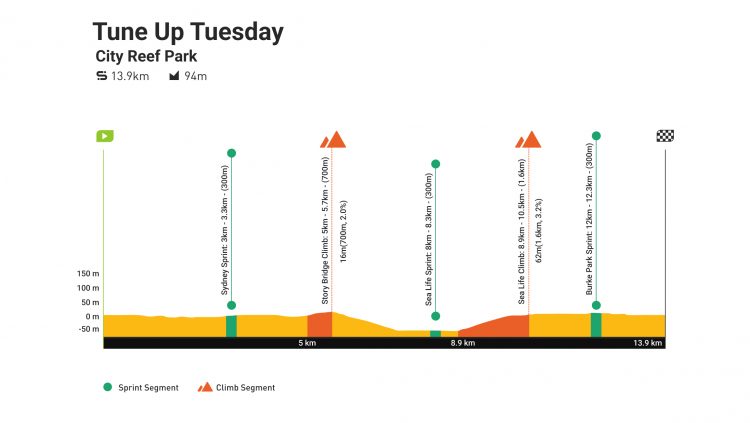 STAGE 2 (19.09.2023)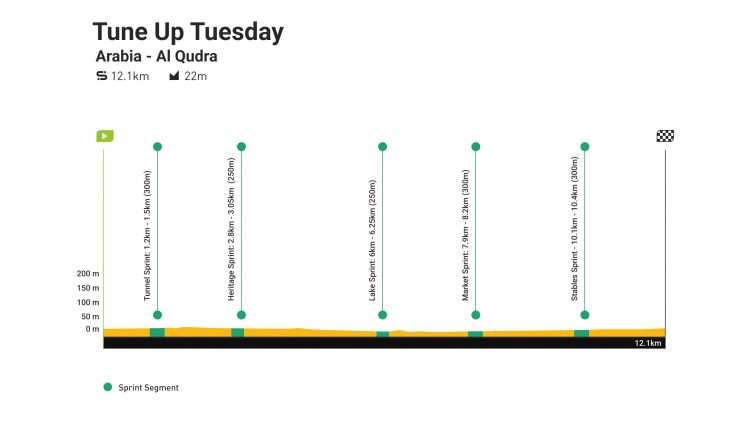 STAGE 3 (26.09.2023)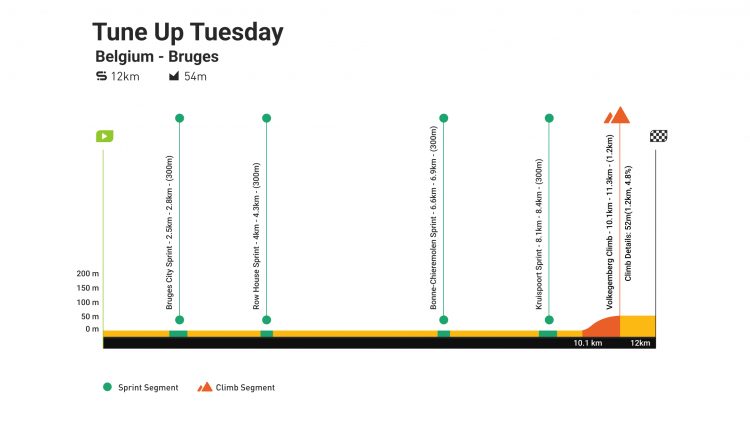 MyWhoosh values the support and participation of our riders in making these events a success. Tune Up Tuesday is a testament to our commitment to listening to our community and continuously improving our offerings. We encourage you to race hard at Sunday Race Club, recover on Mondays, and line up for the Tune Up Tuesday Points Race. Together, let's create an incredible cycling experience and foster a vibrant and supportive cycling community.